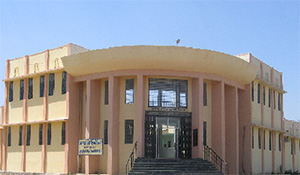 The Department of Mining Engineering is a part of College of Technology and Engineering (C.T.A.E.), a constituent college of Maharana Pratap University of Agriculture & Technology, Udaipur for imparting education in Mining Engineering.

The Department of Mining Engineering was established in 1957 in Udaipur – the city of lakes, gardens, fountains and center of most of the non-coal mining activities of country to impart diploma in mining and mine surveying.

In 1996, the department was raised to degree level to cater the demand and need of the sector with an annual intake capacity of 20 students. The students with 10+2 as minimum qualification are admitted through RPET (State level admission test) and AIEEE (National level admission test). Efforts were made to include the dimensional stone technology in the curriculum that resulted in the fact that this is the only degree level college in mining engineering which imparts in dimensional stone technology as thrust area. It is the need of hour since approx 90% of the country's marble mining activities are in its vicinity only. It is needless to say that in conventional mining teaching also we have an edge, due to our locational

The department has its own new building with all infrastructure facilities and modern well equipped laboratories i.e Mine computing laboratory, Rock mechanics & Dimensional Stone Laboratory, Environmental Laboratory, Geology Laboratory etc. Classrooms are well equipped with the modem teaching aids like OHP, LCD and Computers etc.

In the institute, approximately 3000 books related to Mining Engineering in College library and 225 books in departmental library are available. In addition to this 13 national and International Journals related to Mining Engineering ae subscribed.

In a short duration, department has attained remarkable achievements in fields of teaching, research and extension. The faculty members had kept pace with the technological advancements to pass on the best of their part to the aspiring scholars. The department has approved PG courses in two disciplines, Mine planning and Mine Environment, and Doctoral program. The department also solves industry problems through research activity and scientific consultancy. Our department is situated in the heart of mining activities, so that students get practical exposures with theory part. We have a unique way to imparting field based knowledge, in which guest faculties from renowned fields like DGMS, DMG, IBM, HZL, RSMML are invited.